These healthy treats are great for parties and will liven up meal times, too. Too often party food falls into an unhealthy rut that sabotages partygoers' health goals. Why not offer guests fun, easy healthy finger foods that are not only deliciously different, but come packed with healthy nutrients and no guilt? Here are some ideas for healthy appetizers to get you started.
Healthy snacks?
You might be surprised to learn that there's really no such thing as a "healthy snack" since your body needs about five hours between meals to complete the work of digestion. Snacking prevents the digestive organs from resting and interrupts the body's ability to repair itself. But we all love snacky foods. The good news is, by choosing wisely and including treats at regular meals, you can satisfy your cravings and meet your body's needs for nutrients and time for rest and repair.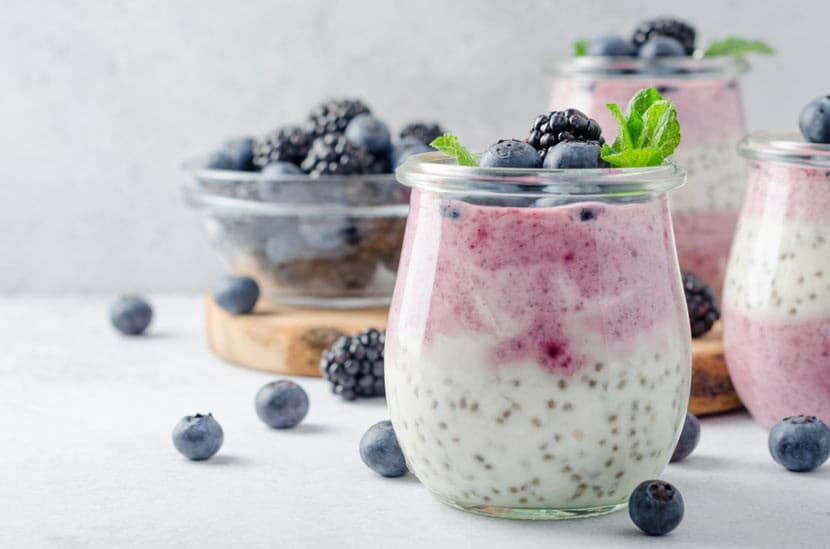 When you crave junk food, consider your options...
NOT GOOD:
BETTER:
EVEN BETTER:
BEST CHOICE!

chips fried in cottonseed oil & with artificial preservatives

chips fried in food-grade oils & no MSG

pretzels, low fat or baked chips, mini rice cakes, or popcorn cakes

raw or roasted nuts & seeds, organic raw vegetable sticks, zucchini or other veggie chips, baked pita crisps, marinated baked tofu, dehydrated kale chips, hummus, baba ganoush, guacamole

soda pop with artificial colors

soda pop with all-natural flavor & organic sugar

juice drinks or flavored soy drinks

water, 100% juice mixed with sparkling water

cookies with hydrogenated oil

cookies with real butter or non-hydrogenated oil

granola bar, homemade granola bars, graham crackers, fruit bar cookies

homemade cookies, homemade plant-based muffins

dried fruits, apple chips, fresh fruit cut up or as salad, bliss balls

ice cream made with milk from cows given hormones

ice cream made with organic milk

non-dairy frozen dessert, fruit sorbet

frozen banana "ice cream"; fresh fruit smoothie with or without soy milk

can add soy protein or peanut butter for variety and added protein